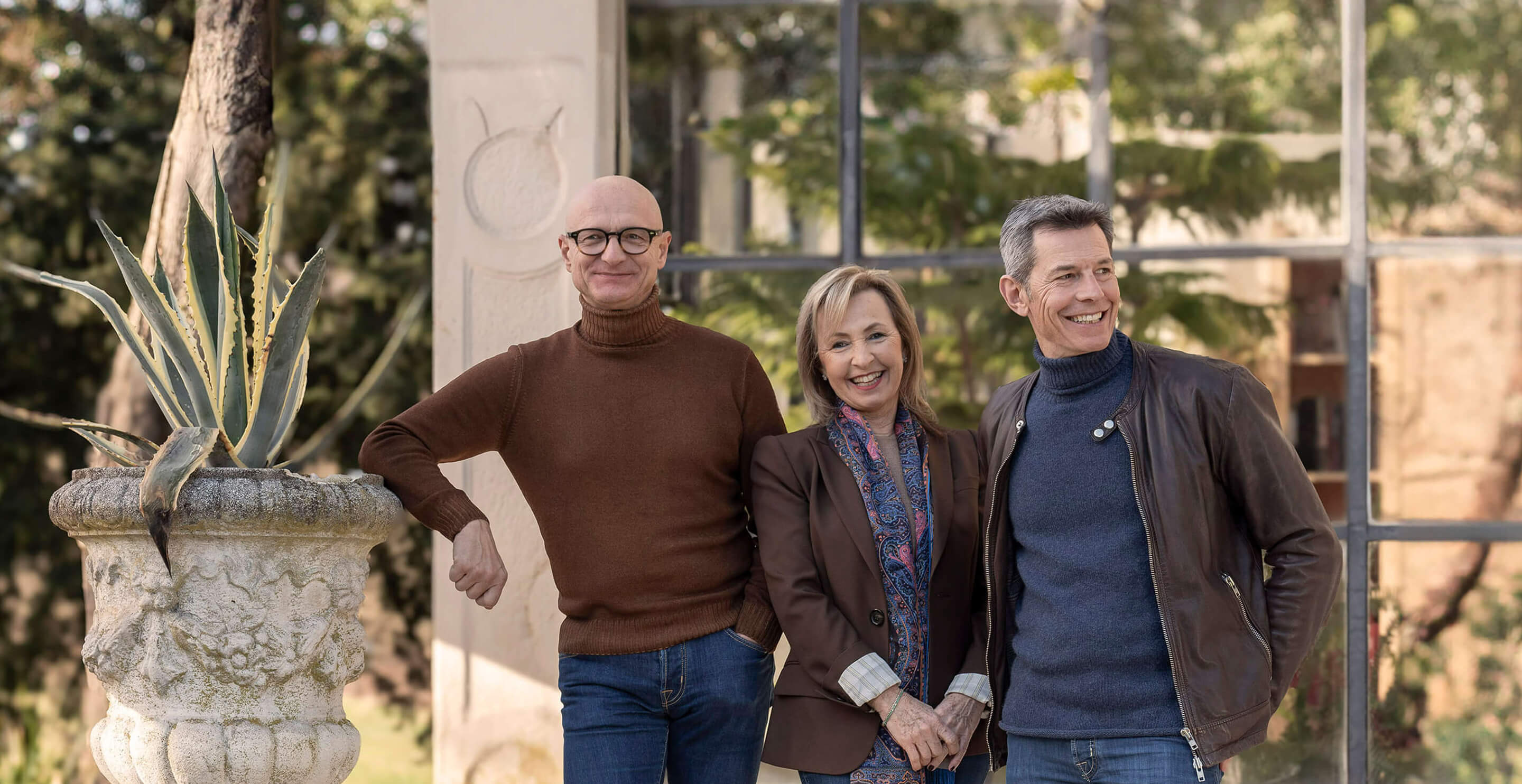 Maria Cristina Piovesana / Piero Piovesana / Flavio Da Frè
Leadership
Chair and CEO of the Alf Group, Maria Cristina Piovesana brings together extensive experience of the family company and a long list of prestigious external roles: board member of the Veneto Cassa di Risparmio (2011–2014), the first female president of Unindustria Treviso (2014–2018), Chair of Assindustria Venetocentro (Confindustria Padua and Treviso, 2018–2020), Deputy Chair of Confindustria at the national level (2020–2022) in charge of environment, sustainability and culture.
She holds the Order of Merit for Labour from the Republic of Italy. In recognition of the human and entrepreneurial commitment shown throughout her working career, in 2021 she was honoured with the Marisa Bellisario prize dedicated to "women who make a difference", in the presence of the President of the Republic, Sergio Mattarella.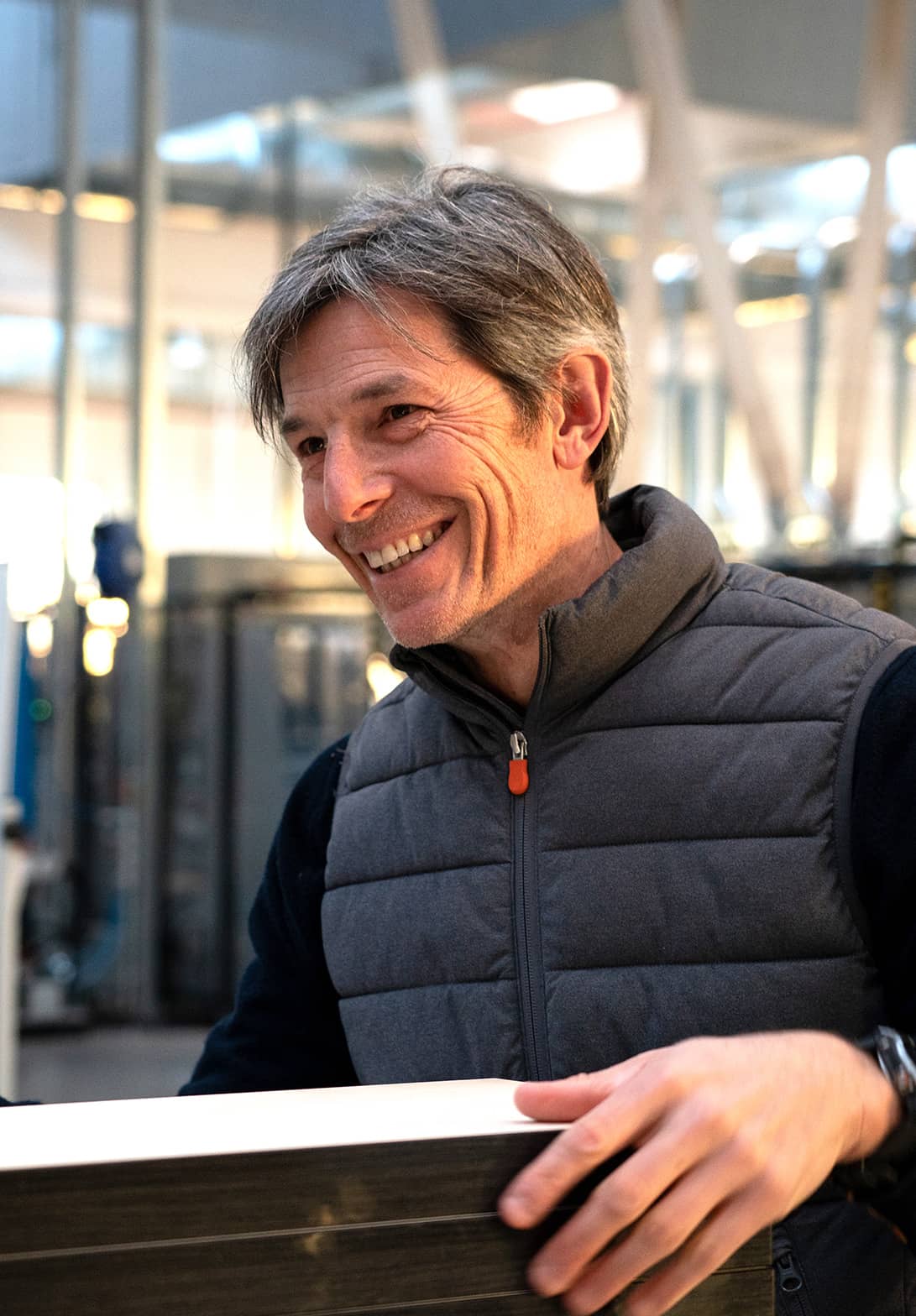 Alf Group's MD Piero Piovesana joined the company when he was very young and interested in woodworking processes and their industrialisation. Today Piero supervises the whole Alf Italia production process, safeguarding the Piovesana family's tradition of working with wood, and is always looking for ways to innovate production processes.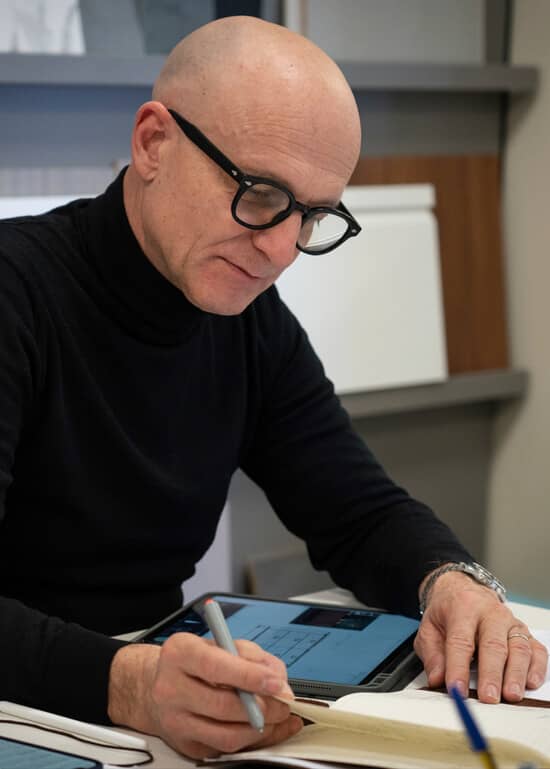 The MD of Alf Group, Flavio Da Frè, is in charge of Alf Italia's R&D department. A architecture graduate of Venice's IUAV university, Flavio also gained experience in the family firm. He inherited his eye for detail and interest in design from his father. Today Flavio, along with the designers, takes care of the design, planning and development of each Alf Italia product.
A furniture company that shapes the way we live
Francenigo / Cordignano / Vallonto / Milan
Our offices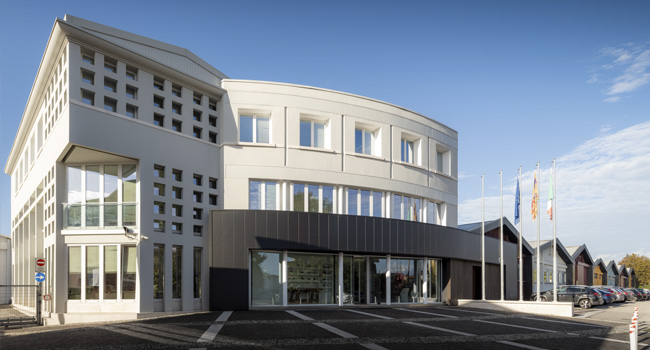 ALF's historic headquarters are now a modern factory, redesigned with sustainability in mind. Nestled in the residential heart of Francenigo, it is a good example of integration between a residential area and a production plant.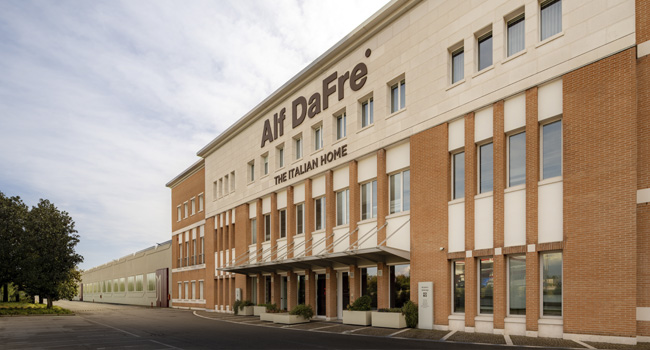 The Cordignano site, situated at the foot of the Cansiglio uplands, is now home to the Alf Italia Showroom.